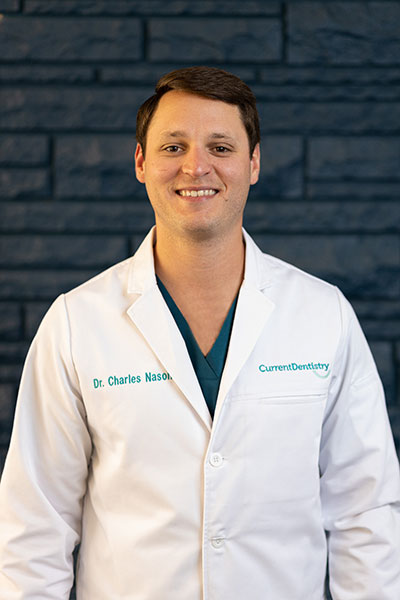 Meet Dr. Charles Nason! He's overjoyed to be working with his long time friend and mentor, Dr. Current, and their wonderful team, to treat patients from the community where he grew up. Earning his DDS from UNC Adams School of Dentistry, Dr. Nason initially became interested in dentistry by watching the doctor-patient relationships his father and mentors had built with their patients. He's eager to build similar relationships in his community while helping patients improve their oral health. When he's not working, Dr. Nason spends time with his wife, Mackenzie, and two pups – German Shorthair Pointers – Sadie and Hazel. He also enjoys spending time outdoors – working on the family farm, fishing, hunting, backpacking, camping, and snowboarding.
I can't say enough good things about Dr. William Current, Jr. And his staff. I have been a patient for 14 years and I must say they are highly qualified and experienced.
Dr. Current and his staff offered a unique and personal experience based on my needs and immediate wishes. Compassionate and receptive care. Best I've ever experienced.
Dr. Will Current and staff are always so friendly and accommodating. I highly recommend Dr. Will Current because of his experience and always making me feel comfortable.