What is restorative dentistry?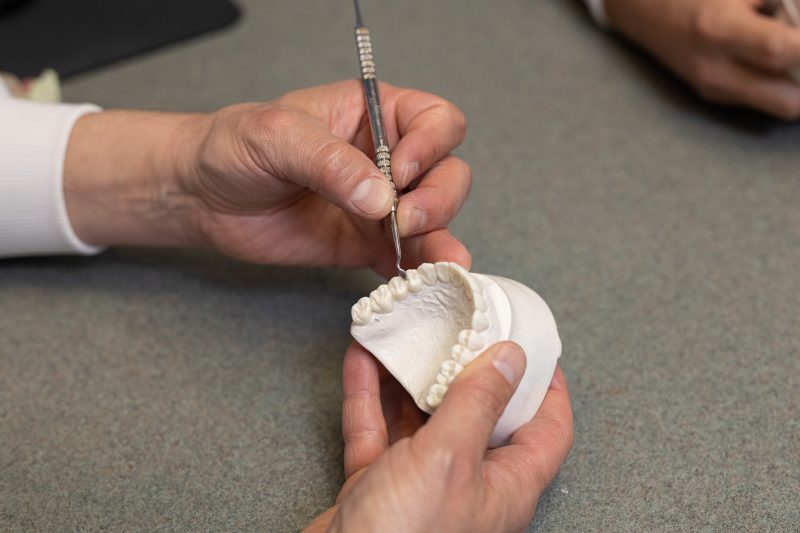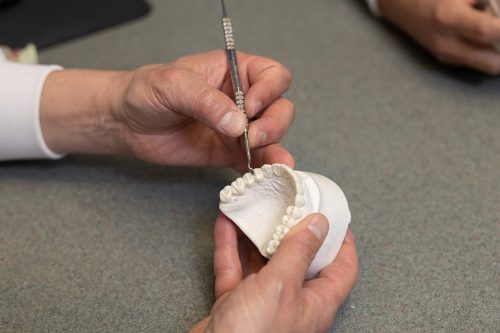 Restorative dentistry is what we call all of our efforts and treatments to fix or replace missing or damaged teeth. This area of our practice is dedicated to repairing your smile — and giving you something to smile about for years to come. From fixing chipped, cracked, or broken teeth to offering treatments for pain, infection, and other issues, restorative dentistry offers powerful solutions for your smile.
What kinds of restorative treatments are available at Current Dentistry?
We pride ourselves on the range of comprehensive treatments we make available to our patients, including:
Dental implants are used to replace teeth that are missing from your smile. Replacing missing teeth is more than an aesthetic issue. Missing teeth might impact your mental health and self-confidence, along with weakening the remaining teeth in your mouth. If you have missing teeth that aren't replaced, your existing teeth may be more at risk for further loss.
Periodontal disease treatment is important to combat the common issue of gum disease. Though mild cases of gingivitis can be easily and simply treated with a thorough cleaning at your dental office, advanced periodontal disease requires scaling, root planing, monitoring, and possible additional treatment. If periodontal disease is ignored, it may result in tooth loss and further impacts on your overall health.
Root canals may sound scary, but it's scarier still to imagine that some people might remain in intense pain caused by an infection inside a tooth to avoid a treatment designed to resolve the infection and relieve the pain. Root canals are the best method available today to save your teeth from loss or extraction, and we're dedicated to preserving and restoring your smile.
Prosthodontics covers restorative treatments including crowns, veneers, bridges, dental implants, dentures, and TMJ recovery.
What can I expect during my restorative treatment?
It can be intimidating to be faced with restorative treatments, especially since some of the procedures can sound scary or be intensive experiences. You can rest assured that you will stay in good hands at Current Dentistry no matter what restorative treatment you may be considering. Whether we take care of you with the experts in-house or refer you to trusted experts for a team approach to your treatment, understand that your care, health, and comfort are our top priorities.
We will listen to your concerns and answer your questions until you are satisfied with the course we agree upon. And we will be there at every stage of the treatment — to and through your successful restoration. We're passionate about putting your smile back on your face — and keeping it there and healthy.
Ready to talk restoration with Current Dentistry? Let's work together to determine the right path for the health of your future smile. Call us today to schedule an appointment.
I can't say enough good things about Dr. William Current, Jr. And his staff. I have been a patient for 14 years and I must say they are highly qualified and experienced.
Dr. Current and his staff offered a unique and personal experience based on my needs and immediate wishes. Compassionate and receptive care. Best I've ever experienced.
Dr. Will Current and staff are always so friendly and accommodating. I highly recommend Dr. Will Current because of his experience and always making me feel comfortable.
Use our online form and we'll get back to you shortly!