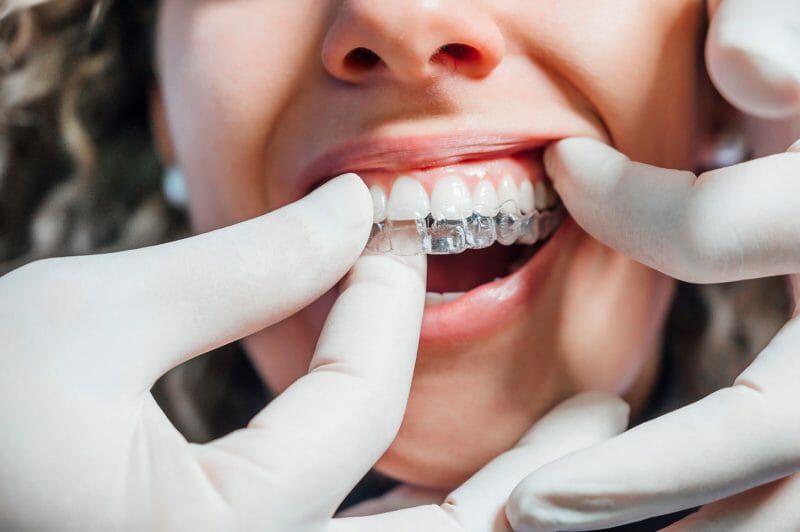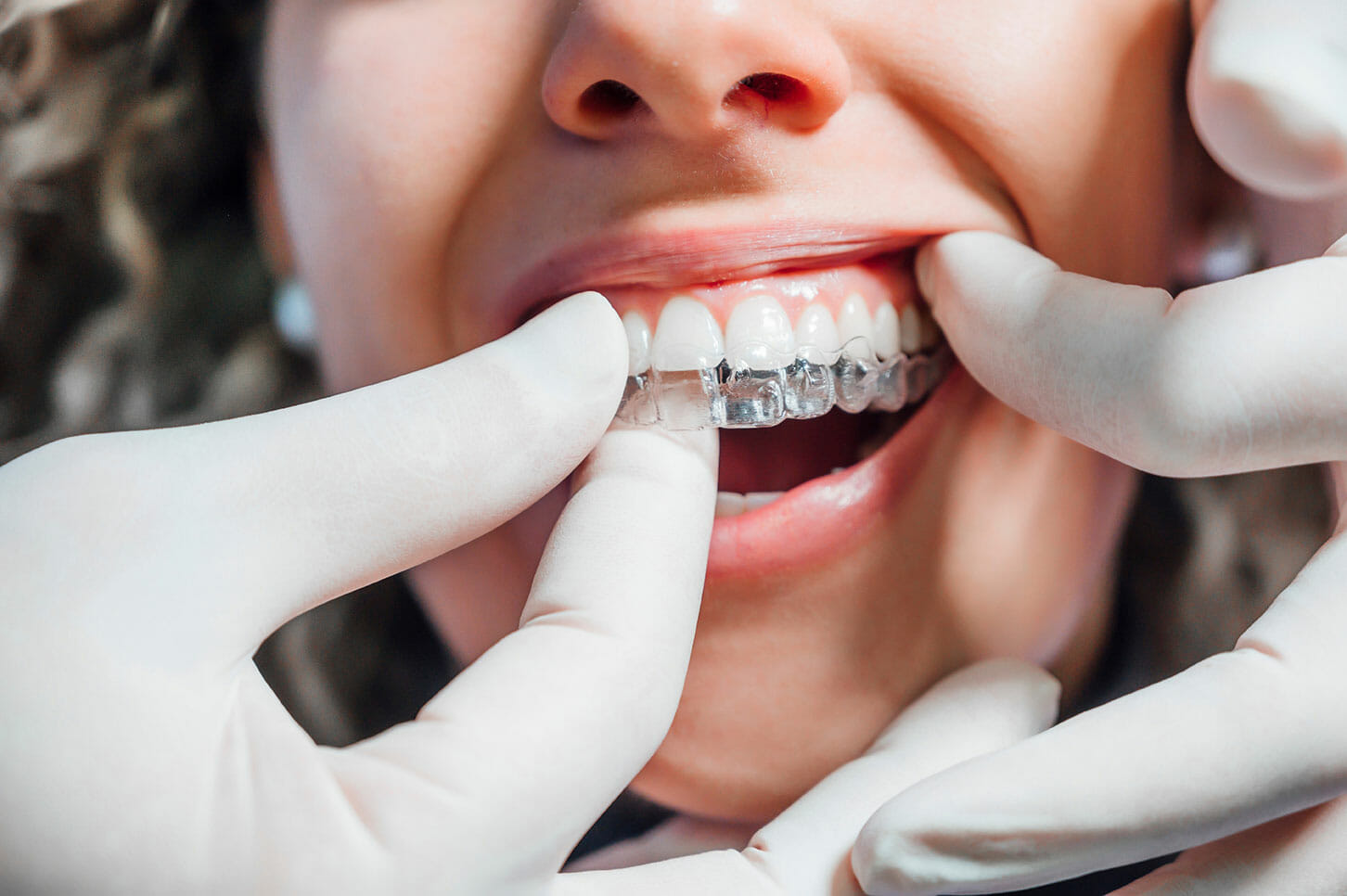 If you have an uneven, crooked, or misaligned smile, you likely have an issue that goes deeper than aesthetic concerns. These kinds of dental problems can cause pain and discomfort and affect the function of your teeth. 
At Current Dentistry, we provide our patients with a variety of orthodontic treatments designed to correct alignment issues while improving your bite and the look of your smile. One of our most popular treatments is teeth straightening with Invisalign®.
Invisalign® is an alternative to traditional metal braces that straightens teeth using a series of clear, plastic aligner trays.
What To Expect When Straightening Your Teeth With Invisalign
®
Teeth straightening with Invisalign® is a fairly simple process. The journey to a more confident and comfortable smile begins with a consultation during which one of our dentists assesses your teeth and bite to determine whether you're a candidate for Invisalign®. 
If Invisalign® is right for you, we take a three-dimensional, digital impression of your teeth using a special intraoral scanner. This information along with a digital model of your targeted treatment outcome is then sent to Invisalign® where a series of aligner trays are produced to your specifications and treatment schedule. 
You then work through your personalized teeth alignment system by wearing each aligner tray from the series for about two weeks. By the time you finish wearing your final aligner tray, you can expect your teeth to be in the desired alignment. 
The total length of treatment varies for each patient, depending on the extent of alignment needed and the number of aligners included in your set.
Why Choose Invisalign
®
Over Traditional Braces?
There are several reasons why patients prefer Invisalign® over traditional metal braces. 
Discreet Treatment

– Invisalign

®

clear aligner trays are barely visible on teeth, providing patients who prefer a discreet method of treatment the perfect alternative to highly visible metal braces. 

Comfortable

– Invisalign

®

aligners are made from smooth plastic. As a result, they do not create friction and irritate a patient's cheeks, lips, or other soft tissues the way that metal braces can. 

Removable

– For the best treatment outcome, you should wear your aligner trays as much as possible. However, the fact that they can easily be removed is a nice option. Patients who want to continue enjoying all of their favorite foods can simply remove their aligners at mealtime and pop them back in after brushing and flossing. They can also be taken out for special occasions. Just remember that the more you wear them, the better your treatment results will be. 
Gentle on Teeth – Metal dental appliances can sometimes damage a patient's teeth enamel during treatment. The plastic aligner trays used with Invisalign® treatment won't harm your enamel, resulting in the needing for restorative dentistry to repair the surface of teeth after treatment.
Is Invisalign
®
Right for You? Schedule a Consultation With Our Dentist in Gastonia Today
If you experience discomfort when you bite down or if your smile is not as straight or symmetrical as you would like it to be, we encourage you to talk with one of our dentists at Current Dentistry about teeth straightening with Invisalign®. 
When it comes to improving the appearance of a smile, a variety of cosmetic and restorative treatment options are available. While Invisalign® is a great choice for patients with moderate teeth straightening needs, it is not the best treatment for everyone. We can examine your teeth and facial structure to help you determine if Invisalign® is the right treatment option for you.
To learn more about making over your smile or to schedule an appointment with one of our dentists, we welcome you to contact Current Dentistry today.
I can't say enough good things about Dr. William Current, Jr. And his staff. I have been a patient for 14 years and I must say they are highly qualified and experienced.
Dr. Will Current and staff are always so friendly and accommodating. I highly recommend Dr. Will Current because of his experience and always making me feel comfortable.
Dr. Current and his staff offered a unique and personal experience based on my needs and immediate wishes. Compassionate and receptive care. Best I've ever experienced.