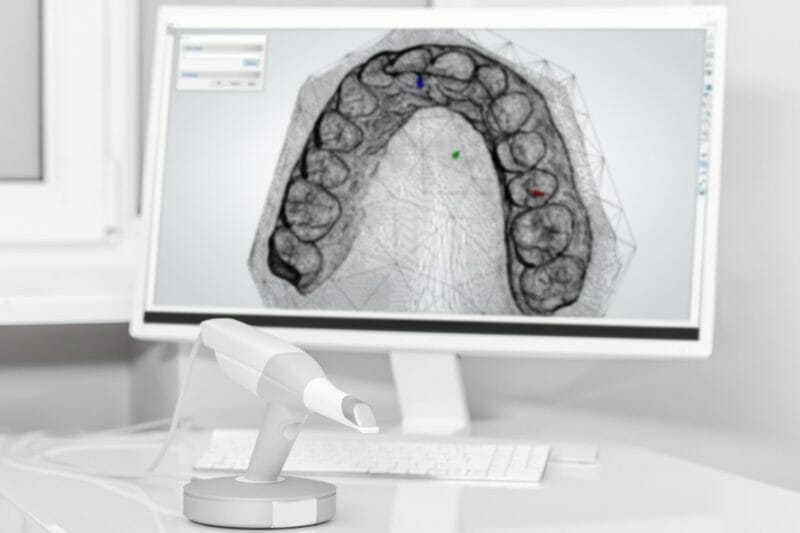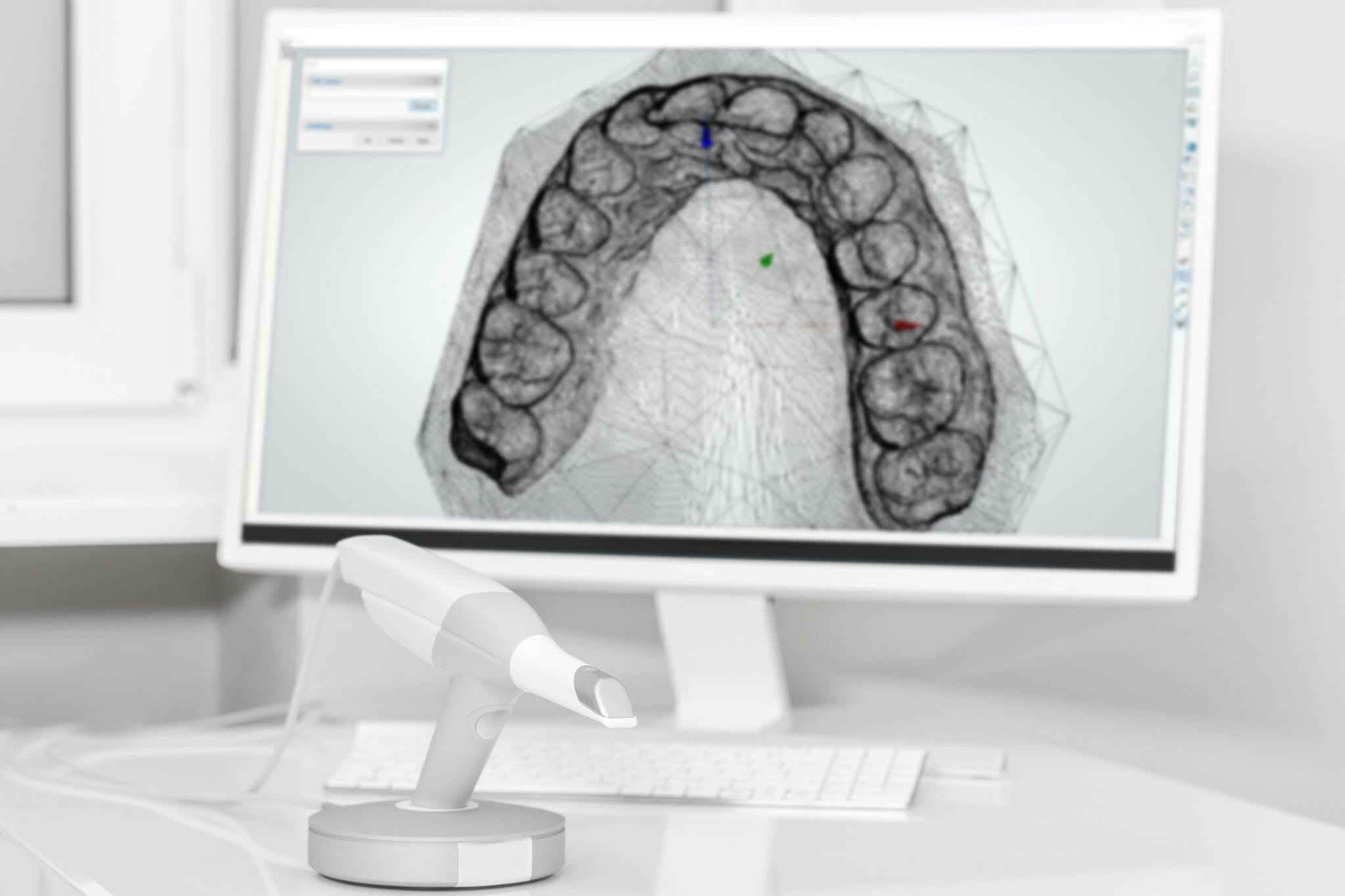 Dental bonding uses a tooth-colored resin selected to match the color of your existing teeth to repair damage or change the look of your teeth. Special materials and lights are used to adhere the bonding material to your teeth, providing a sturdy and efficient solution to many dental issues.
There is a song sung at Rotary meetings that begins "Smile, and the world smiles with you …" Utilizing the most recent technological advancements now you can try on a digitally designed confident smile. Why digital smile design? 
 You get to test drive the smile design result before making any treatment decisions.

 With the design in place you can communicate and customize exactly what you want your smile to be.

 Digital smile design allows the entire dental team to "reverse engineer" your desired result for each stage of the planning. 

 Predictability. Digital smile design provides "check points" where the team makes sure the outcomes match the plan. 
How to make your dream smile a reality?
Step 1. Initial consult and smile design records. (typically 5 pictures, 1 video, a digital scan and radiographs) 
Step 2. Smile test drive – our design team will have a mock up ready to try in. Together we access the smile, make changes as needed, and begin the reverse engineering process to determine how to make the smile possible.
Step 3. Complete modifications and determine the course of action.
At Current Dentistry, we're proud to provide our patients with smile makeovers assisted by Digital Smile Design to simplify and enhance the smile makeover process. 
What Is Digital Smile Design?
Digital Smile Design is software used by our specially trained dentists that helps create a digital model of our patients' current smiles and then produces a mock up of  their ideal, post-treatment smiles that can be tried directly in the patient's mouth. 
We use an iTero Digital Scanner that scans and measures every surface of your mouth, gums, jaw, and other relevant facial structures. A beautiful smile is created to match each person's unique face using a library of natural tooth shapes nearly impossible to create without this digital process. This process means the dentistry looks beautiful, but natural. Digital smile design also allows us to predict your expected treatment outcomes with great precision.
How Digital Smile Design Improves Cosmetic and Restorative Dentistry
The primary benefit of Digital Smile Design is improved communication between our dentists and our patients. Digital Smile Design helps our team work with patients to design a desired look and to provide treatment expectations based on real digital models of a patient's own facial structure. 
In the past, restorative and cosmetic dentistry patients have had to rely on their ability to visualize descriptions of targeted treatment outcomes provided by their dentists to imagine what their new smiles might look like after all of their treatments are complete. 
It might be simple to imagine what you will look like with a whiter smile following teeth whitening treatments. However, it can be quite challenging to picture how you and your smile will look after going through an extensive treatment plan that might include teeth alignment with orthodontics; teeth replacement with implants, dentures, or bridges; restoration with bonding, veneers, or crowns; and other restorative and cosmetic treatments. 
Digital Smile Design enables you and your dentist to work together to design your ideal smile by realistically imaging your treatment outcome with special software. As a result, our dentists have a better understanding of your smile goals and you have a better idea of what to expect throughout your treatment journey and once your smile makeover is complete.
Are You Ready to Design Your Ideal Smile?
Maybe you want to restore your smile to its original beauty with restorative dentistry treatments. Perhaps, you'd like to use cosmetic dentistry to enhance and improve the appearance of your smile, or maybe you want to use a combination of restorative and cosmetic treatments to get the kind of smile that makes you, well… smile. 
No matter what your smile goals might be, Digital Smile Design improves communication and treatment outcomes by enabling our dentists to work with you to create a complete treatment plan and shared vision for your treatment outcome. 
To learn more about Digital Smile Design or to schedule a smile makeover consultation at Current Dentistry, we welcome you to contact our dental office in Gastonia today.
Dr. Current and his staff offered a unique and personal experience based on my needs and immediate wishes. Compassionate and receptive care. Best I've ever experienced.
I can't say enough good things about Dr. William Current, Jr. And his staff. I have been a patient for 14 years and I must say they are highly qualified and experienced.
Dr. Will Current and staff are always so friendly and accommodating. I highly recommend Dr. Will Current because of his experience and always making me feel comfortable.