What is preventive dentistry?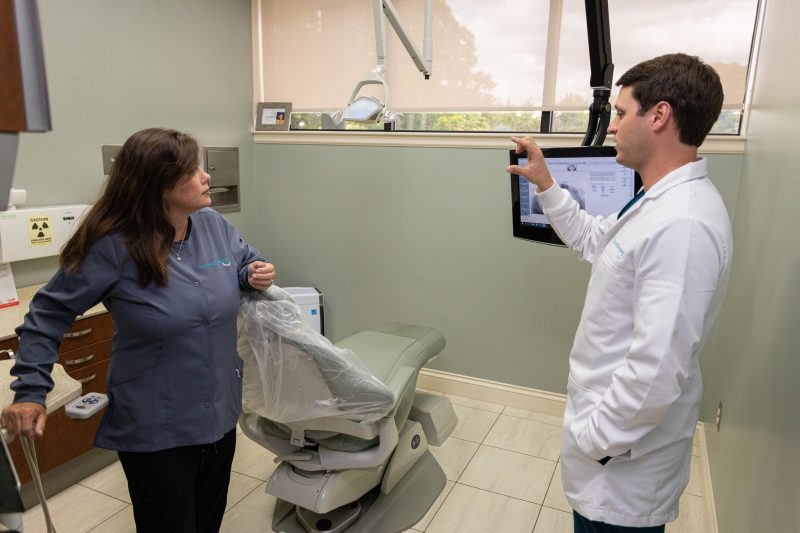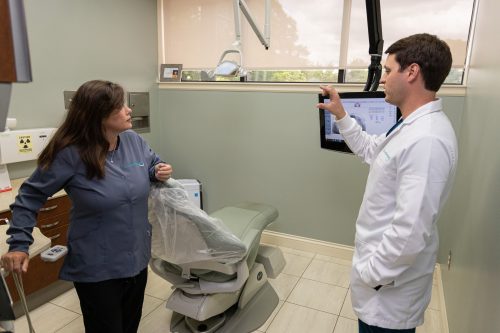 Preventive dentistry is the dental practice in which we aim to be proactive about your oral health. Coming in for regular appointments — usually twice a year — plays a large role in keeping your mouth healthy — and preventing bigger dental issues.
Here at Current Dentistry, we offer the following preventive dental services:
We also depend on you to be a big part of successful preventive dentistry. Though it is important to regularly attend your six-month dental appointments, your brushing and flossing habits are the front line when it comes to preventing tooth decay and other issues.
What happens during a preventive dentist visit?
During a preventive dentistry visit to our office, you can expect a dental exam. This oral exam is designed to make sure that your teeth and gums are healthy. We also check for early signs of problems and develop treatment plans for them. For example, if we notice that your gums are inflamed during the exam, we may counsel you on your flossing habits to ensure that you have the tools and techniques you need to prevent gum disease. Likewise, regular oral cancer screenings can catch the condition early, meaning that treatments are more likely to be effective. Preventive dentistry can mean the difference between a simple filling and a root canal for a problem that was left unchecked for too long.
Preventive dental visits also include a thorough dental cleaning. Although we need and expect you to be proactive with brushing and flossing when you're not in the dentist's chair, we have the deep-cleaning tools necessary to keep tartar and plaque at bay. We may recommend fluoride treatments to boost the health of your tooth enamel, or sealants to protect against tooth decay.
If we recognize any issues during a preventive dental visit, we may recommend a course of action to treat the problem. Another large part of preventive dentistry is treating an existing issue before it gets worse. That includes performing dental fillings,
What dental problems can preventive dentistry help?
When you combine the good daily oral hygiene habits that you have developed with regular dental appointments, preventive dentistry can help with a number of dental problems, including:
Tooth decay
Tooth loss
Oral diseases
It's important to keep in mind that dental problems can affect your overall health. Some recent studies have suggested that poor oral hygiene can contribute to disease in other parts of your body, including your heart and lungs. Taking good care of your teeth by regularly brushing and flossing — as well as by attending your regular checkups to receive dental care — can make sure you have a healthy smile and a healthy body.
I can't say enough good things about Dr. William Current, Jr. And his staff. I have been a patient for 14 years and I must say they are highly qualified and experienced.
Dr. Current and his staff offered a unique and personal experience based on my needs and immediate wishes. Compassionate and receptive care. Best I've ever experienced.
Dr. Will Current and staff are always so friendly and accommodating. I highly recommend Dr. Will Current because of his experience and always making me feel comfortable.
Use our online form and we'll get back to you shortly!